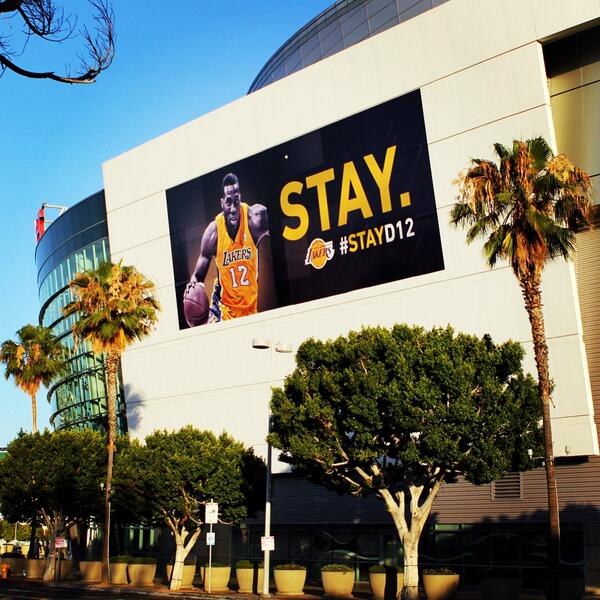 I'm not going to lie… the situation around Boston is kind of shitty (especially if you watched that Doc Rivers introductory news conference.  Ugh).
And sometimes when things get shitty, you need something else to either distract you, or make you feel better seeing someone else is in a shitty place too.  That's what Schadenfreude is.
So with that, let's all bask in the Lakers begging Dwight Howard to stay in Los Angeles.  I assume the phone calls from Mitch Kupchak to Dwight's agent are going something like this:
What's funnier is this:
Rival executives, more & more, list Houston as favorite in Dwight Sweepstakes ahead of Lakers. Trading T-Rob means Rockets can offer D12 max

— Marc Stein (@ESPNSteinLine) June 26, 2013
So as bad as things are in Boston, as the Celtics face a tough rebuilding process, they are not the Lakers, who are basically begging to retain the services of an immature, petulant star, whose arrested development threatens to bring down whichever franchise he's on.  And if there is ANY positive to this Doc Rivers mess, it's that he's now leading the OTHER team in Los Angeles… further sticking it to the Lakers. 
It doesn't make things any better around here… but it sure make me feel better for a little while.